Happy day!  This FoxTrot strip, added to some others I have bookmarked make a small collection worthy of a small post.  Some are Christmasy and geeky and some are just geeky.
Next up is a guest post on xkcd by FoxTrot's Bill Amend.
(Hover over the xkcd strips for additional comments – "Guest comic by Bill Amend of FoxTrot, an inspiration to all us nerdy-physics-majors-turned-cartoonists, of which there are an oddly large number.")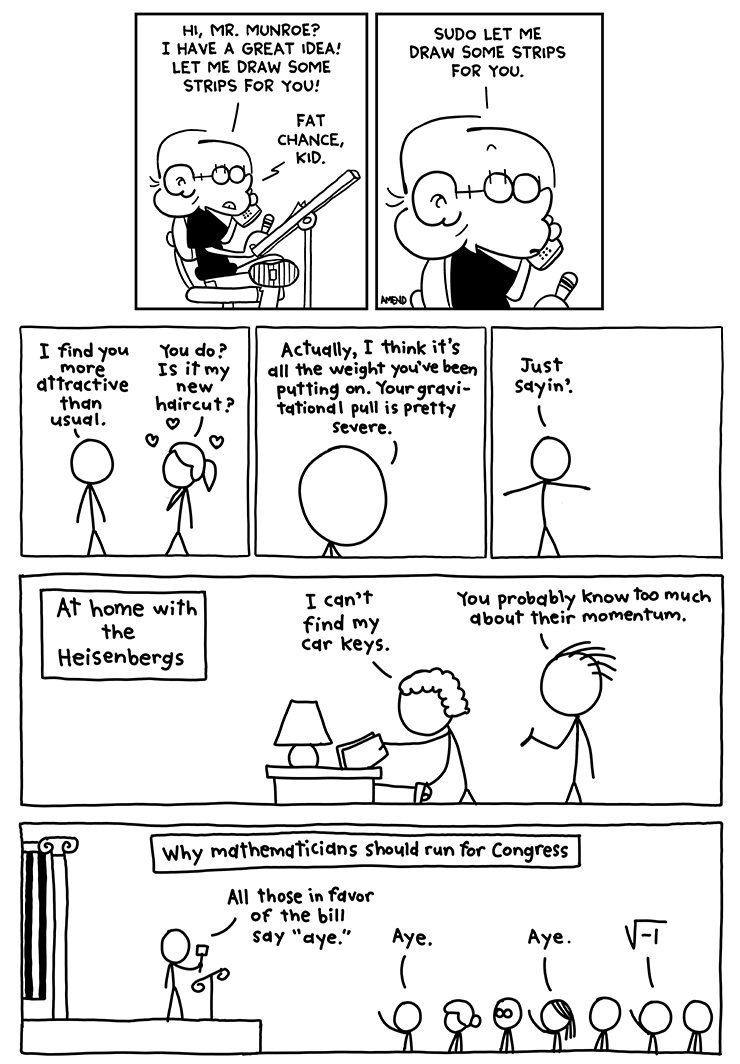 Ok.  That was mostly just geeky, but it's a great segue to these.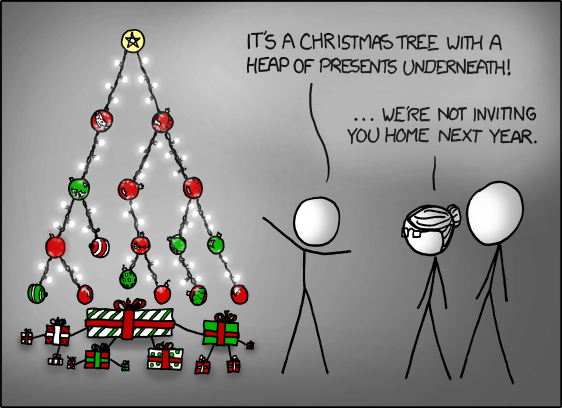 This one mentions Santa: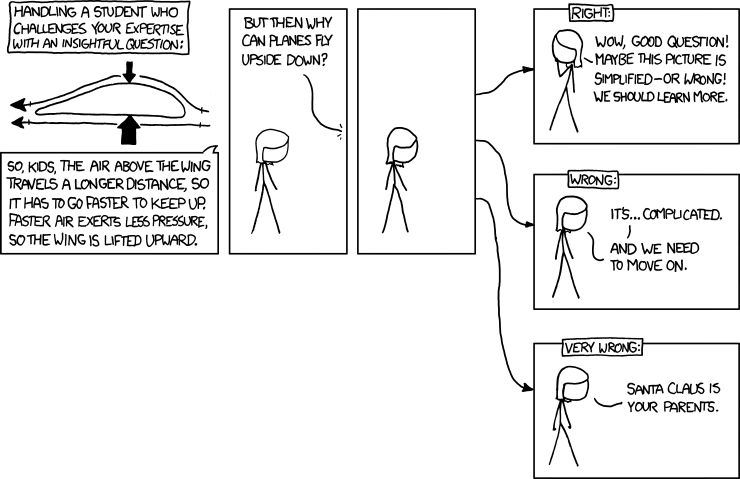 This one is just funny (since my dad has a GPS…)

And finally, for my son, who always wants to know the difference between "geek" and "nerd".