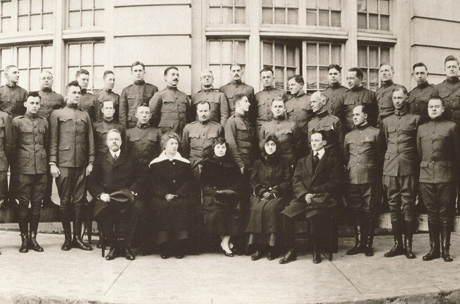 This photo says "Knowledge Is Powe[r]" using Sir Francis Bacon's Bilateral Cipher.  See how here.
I found this on a fascinating treatise about cryptography, steganography and WWII cryptographers William and Elizebeth Friedman.
Read more in the original: How to Make Anything Signify Anything
Here's one of several more examples: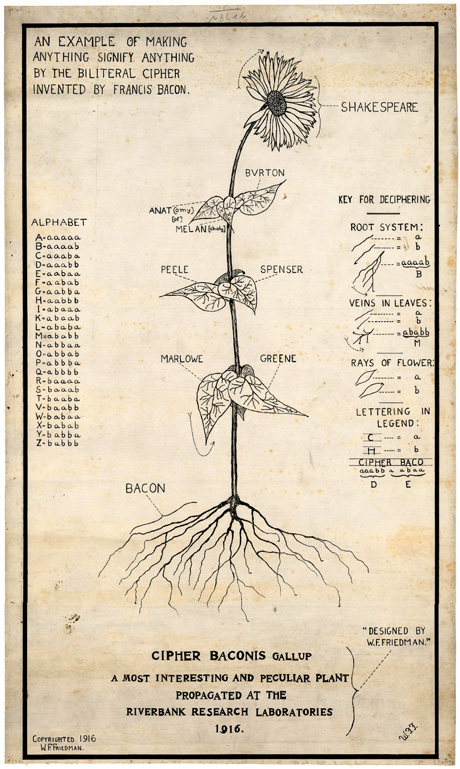 The biologist turns cryptographer. Friedman's most elaborate example of how to make anything signify anything using Bacon's biliteral cipher. Courtesy the Bacon Cipher Collection, Manuscripts and Archives Division, New York Public Library.